I came across the book
Off The Clock
by
Laura Vanderkam
a few months ago and became intrigued with the idea of tracking time. The author tracks her time regularly and has reaped many benefits from doing so.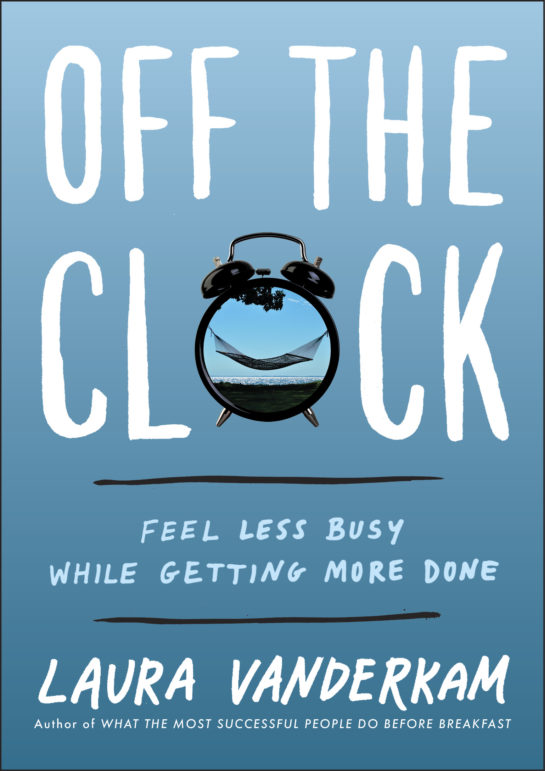 I followed a prompt off her podcast
Before Breakfast
and tracked my time for a week. I kept track of my time in 30 minute increments and I learned a lot.
I spend most of my time doing direct childcare and housework. This didn't shock me. I am a stay-at-home mom and it goes with the territory.
Here is what did surprise me: I have a lot of 'free' time that I don't use well. When I have a few minutes to myself, I often whip out my phone and scroll Instagram or watch Instastories. While these habits aren't detrimental to my life, I really could be using my time better. I enjoy Instagram, but it doesn't make me feel relaxed or rejuvenated. I have been actively trying to pick up a book during my free time and it has been beneficial for me.
I also learned that I am much more productive when I get out of bed early. I get a lot more done in a day when I can roll out of bed by 6:00 a.m. I don't particularly like getting up early, but my day feels much more organized and is more productive. I have been trying to harness this time by getting up early and working on school work. This doesn't happen every day. When I am up with my children a lot during the night, I let myself sleep so that I can be rested.
I encourage you to check out Laura's work. It has been interesting to me and has shone a light on how I spend my time. You may be surprised at what you discover.